With the state that our economy is in, there are more and more foreclosure properties coming to the Chicago real estate market daily. Of course, this can be very tempting for homebuyers as people can sometimes get properties for 30% or even less on the dollar. If you are thinking about buying a foreclosure being prepared and knowing what mistakes to avoid could be the difference between a foreclosure bargain or a money pit!
Below are some areas to be aware of before making any serious offers.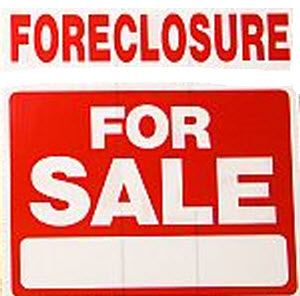 1. Put Emotions Aside When Considering a Foreclosure Property: When you are planning on putting a bid down on a property, you need to be extremely confident with the home's current condition, its true market value, and what will be needed to fully restore the property. Too many buyers will think that they found a slamming deal and fear that they will lose the home to another bidder. So instead of taking the time to truly do their homework and complete the proper inspections and analysis, they can end up locking up a property for more than it's actually worth.
2. Estimate The After Repair Value:Consider what other comparable properties are selling for and talk to a real estate agent who has a working knowledge of the area. In fact, it's a wise decision to thoroughly review these questions and any other recommendations your Realtor may make:
Is this neighborhood a desirable location and how are crime rates?
What schools would be available for my kids or future buyers?
Were there any other foreclosures or investor sales that could negatively affect the future value of my home?
How long do I plan on living there and how could that affect things?
What type of appreciation should I expect?
3. Get Preapproved: Before you even start looking at homes, you must get preapproved on a mortgage in order to know exactly what you can afford. Sadly, many buyers can miss out on some phenomenal deals or spend hours of wasted time because they avoid this step. Show banks that you are a serious buyer and have your financing in place!
4. Get Professional Help: Not only should you seek the expertise and of an experienced Realtor, but you may also need guidance from a real estate attorney or financial consultant as well. Each professional can ensure that you are making the right choices throughout the process and can protect you from any issues you may come across along the way. Remember that there is a lot more than meets the eye when you are trying to buy a foreclosure property. Negotiating with the banks, filling out paperwork properly, and undergoing all the necessary inspections can be a very detailed and tedious procedure.
Therefore, we encourage you to give us a call today at [866] 892-7226 or contact us to get started. Our agents have years of experience assisting other clients with buying foreclosures for their next home or investment property. Discover how we can help you to make a smart and profitable investment as well!